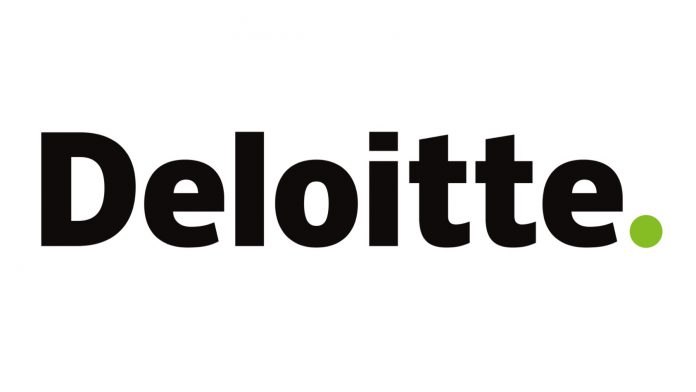 TECHNOLOGY RISK CONSULTANT – RISK ADVISORY 
What Impact will you make?
YOUR OPPORTUNITY
Technology continues to evolve as a key enabler for all businesses. With this, comes an increased level of risk as organizations become more dependent upon their systems and tools. Deloitte's Risk Advisory practice advises organizations on the effective management of risk, allowing them to make intelligent risk-based decisions over business processes, technology and operations. Managing risk in the current agile business and technological landscape and establishing effective controls are at the heart of both good governance and competitive advantage.
Under this framework, we are currently seeking for enthusiastic and self-driven risk professionals with exceptional analytical skills to become part of our rapidly growing Risk Advisory team in our offices in Athens.

YOUR ROLE AND RESPONSIBILITIES 
Deloitte Risk Advisory offers a wide array of services designed to understand business and technology risks, determine acceptable exposure levels, provide security, implement controls and provide follow-up and constant monitoring of the risk with regards to the established control environment. 
Your role as a Consultant will focus on the delivery of client engagements, understanding key objectives for clients and Deloitte, maximizing results and driving high performance while fostering collaboration across businesses and borders. In this role, you will be part of a high performing team, act as a role model, lead and support people to make an impact that matters, and set the direction to deliver exceptional client service.
During your tenure as a Consultant you will demonstrate and develop your ability to:
Advise clients on establishing or improving end-to-end risk management systems, processes, and frameworks to enhance strategic alignment with business goals, enable effective decision making and response, and monitor compliance via the use of well-established frameworks.

Use problem solving and critical thinking to evaluate complex technology and business processes in order to quickly identify internal control deficiencies, evaluate their risk implications and design the appropriate controls, to ensure the improvement of the control environment.

Conduct Risk Assessments to identify discrepancies, propose controls, design and implement controls in order to ensure an effective and secure Business and IT Governance framework.

Assess clients' IT environments as well as IT and business related processes that support the preparation of financial statements to determine the extent to which reliance can be placed on the control environment.

Develop business and IT policies and procedures using best practices standards and frameworks, such as COSO, COBIT, ISO2700X, ISO 22301, ISO 31000, ISO 20000 etc

Plan and execute projects in order to deliver increased quality, nurture positive working relationships with clients as well as provide accurate reports and presentations by leveraging critical thinking, experience, and judgment

Be part of a team offering specialized projects such as data analysis, automated controls monitoring, data protection and information security reviews.

Select appropriate methods for collecting and analyzing data, and develop informed recommendations that shape or support the client's business strategy

Address client business challenges in the intersection of process and technology

Produce a high quality work product and collaborate with others to deliver a superior client experience

Deliver key messages with clarity and  confidence  

Organize insights and define a logical flow to tell a story when presenting recommendations
OUR REQUIREMENTS

Potential candidates should fulfill the following criteria:
University degree in Information Technology / Computer Science and a postgraduate degree in Information Technology / Information Security / Business Administration / Business Analytics 

or 

University degree in Business Administration  / Finance and a postgraduate degree in Information Technology / Information Security / Business Analytics or related field.

Client facing experience in the provision of Business process Audit and Controls or / and IT Audit / Risk services (1-4 years).

Strong verbal and written communication skills in both Greek and English.

Relevant professional certifications such as CISA, CISSP, CRISC, CIPM, CISM and/or ISO 27001/ISO 22301 Lead Auditor (partially completed or completed) that establish credibility and capability in the IT Risk market would be considered an asset.

Strong technical skill-set across various technologies and platforms including Operating Systems (Windows, Unix, Linux), Databases (Oracle, SQL etc.), Network Infrastructure (firewalls, routers, networking protocols) and enterprise wide applications (SAP, Navision etc.) will be considered a plus.

Knowledge in Data Analytics, Process mining tools will be considered an asset .

Knowledge in SQL /Tableau / BI / QlikView will be considered an asset

Relevant experience in business areas with a high level understanding of the relevant processes

Strong problem solving and communication skills.

Ability to maintain professionalism and strive for high ethical standards at all times.

Military obligations fulfilled for male candidates
ABOUT RISK ADVISORY
At Deloitte, we work with clients across many industries to flag, analyze, evaluate and manage strategic and operational risks while seeking opportunities to create value by solving the most demanding business challenges in today's evolving and volatile risk environment. Businesses across the world rely on Deloitte for advice and direction when evaluating these risks. We recognize the importance of mitigating risk – and the opportunities taking the right decisions can create for our clients.
Our distinctive combination of specialist skills, pioneering technology, industry expertise characterized our team who help our client to build effective risk strategies in the following areas:
·           Cyber Risk Services: At Deloitte, we believe cyber confidence is possible. We consult with organizations to define their cybersecurity resilience helping prevent, detect and respond to cyberattacks. We call this approach being secure, vigilant and resilient.
·           Strategic & Reputation Risk: Ηelp organizations identify and manage the risks that are most impactful to the long term success of the c-suite and board. Starting with helping organizations and boards gain insight into the requirements and expectations of best-in-class corporate governance, areas of focus include: holistic enterprise risk management; assessing, managing and exploiting the impacts of marketplace disruption and innovation; anticipating and managing risks that impact an organization's brand and reputation; anticipating, responding to and recovering from crisis events; and gaining insight and assurance relating to corporate sustainability programs.
·           Regulatory Risk: Help organizations manage the full life-cycle of regulatory risk, including: the development of strategies, structures and processes to anticipate and adapt to changes in the regulatory environment; design, assess, and transform the process, controls, and infrastructure needed to address the wide variety of specific regulations and regulatory risks; and respond to specific breakdowns in their regulatory compliance programs.
·           Financial Risk: Help organizations manage their financial risk areas by helping design and implement governance, processes, models, data, technology, and reporting, including full transaction life-cycle support. Our practitioners combine focused experience, deep technical knowledge, leading industry expertise, and a thorough understanding of regulatory requirements with the goal of helping clients enhance transparency, efficiency, effectiveness, compliance, and financial integrity on a sustained basis.
·           Operational Risk: Help organizations transform the ways in which they leverage people, third-party relationships, technology, data, business processes, and controls to address their operational risks and elevate business performance. The practice assists organizations in developing integrated, strategically-aligned risk management solutions that allow organizations to make optimized business decisions and drive them towards being a truly Risk Intelligent enterprise.
WHY DELOITTE

At Deloitte, we create positively differentiated work experiences that enable our people to feel valued and achieve their full potential. We value difference, and embrace people with diverse backgrounds and thinking styles. Knowing that people work best in different ways, we are happy to discuss alternative arrangements if the working pattern you are looking for is not specifically indicated.


ABOUT DELOITTE
Our services
Deloitte offers Global professional services that include Audit, Risk Advisory, Tax, Consulting and Financial Advisory. Our approach combines insight and innovation from multiple disciplines with global business and industry expertise to help our clients excel anywhere in the world. 
We deliver outstanding impact on the reputation and success of our clients, in Greece and globally. In pursuing this we contribute to a sustainable and prosperous society, and are firm believers in the positive impact business can and should have on the world it operates within.
Our Purpose 
Our purpose, "To make an impact that matters for our clients, our people and society "- defines who we are and what we stand for. This is not about size, it's about being the first choice. The first choice for the largest and most influential clients, and the first choice for the best talent.
Our values 
At Deloitte we foster a collaborative culture where talented individuals can produce their best work. We value innovative thinking, diverse insights and a genuinely distinctive level of customer service. We value difference, with respect at the heart of our inclusive culture, and we support agile working arrangements.
Our talent experience

From day one at our firm, practitioners are part of a community. Our development and career progression framework will help them develop the skills and capabilities to succeed. The wellness of our people and the ability to offer agile working arrangements is at the centre of our unique talent experience. We create a workplace that encourages collaboration, creativity, inclusiveness to ensure our staff are supported, encouraged and feel a sense of purpose and meaning in what they do each day.
Sounds like the sort of role for you? Apply now.