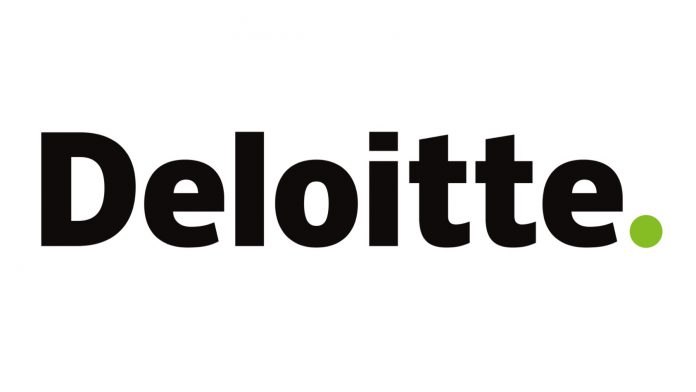 ICT CONSULTANTS (EU INSTITUTIONS) – CONSULTING – ENTERPRISE TECHNOLOGY & PERFORMANCE – TECHNOLOGY STRATEGY & TRANSFORMATION
What Impact will you make?

YOUR OPPORTUNITY
We are currently looking for enthusiastic ICT consultants (EU Institutions) to join our established, highly motivating and dynamic Enterprise Technology & Performance team in Athens.
Deloitte is the first ranked consulting company delivering business advisory and technology enabled business transformations across the globe and a recognized leader in advising the European Commission and other EU institutions. Our multi-disciplinary competencies allow us to deliver trusted, high-end technology advisory services.
Our services are delivered by exceptional consulting professionals who are encouraged to share knowledge and insights. We have strong values recognizing diversity, collaboration and the growth of the individual.
At Deloitte, you will gain exposure to a variety of industries and business models, accelerating your career growth and professional development.

YOUR ROLE AND RESPONSIBILITIES
During your role as a Consultant and in collaboration with your senior colleagues, you will focus on the accountable and proactive execution of assigned projects, aligning priorities and objectives to client's needs, exhibiting full ownership regarding quality of own work and showing your personal commitment to our purpose "make an impact that matters".
During your tenure, you will demonstrate and develop the ability to:
Liaise with subject-matter experts in Technology, Systems and Architecture to understand and interpret the needs to system requirements and specifications

Take part in discussions with EU and Member States officials/stakeholders to understand their business, as well as their needs and requirements in terms of EU information systems and communication infrastructure

Conduct research related to EU large-scale IT systems, developing solutions to address client needs and requirements

Gather and interpret multi-faceted (institutional, technical, financial, legal) information to help strengthen proposed recommendations

Prepare presentations for meetings with EU institutions, Member States and stakeholders

Write analysis, briefings and study reports contributing to the development and refinement of EU actions

Contribute to proposal writing

Team with colleagues and stakeholders to produce a high quality work product to ensure a superior client experience

Maintain a positive, professional attitude and adapt to changing priorities to instill confidence in team

Use and apply frameworks to organize concepts, identify gaps, and communicate ideas clearly

Value and consider the diverse perspectives and backgrounds of colleagues and clients
OUR REQUIREMENTS
At least 2 years of work experience in Information & Communication Technologies (ICT) preferably in the Consulting sector

Bachelor's degree in Information Technology, Computer Science or equivalent. Relevant post-graduate degree will be considered an asset

Experience working on information systems and/or border management systems 

Experience with the European institutions and the policy process (including Home Affairs policy) will be considered a plus

Team player with pro-active, open-minded, creative and enthusiastic personality

Ability to organize own work and manage both administrative and content-related tasks

Excellent communication skills both in Greek and in English (spoken and written). Knowledge of additional EU languages is an advantage.

Ability to work under pressure and maintain a professional demeanor

Military obligations fulfilled for male candidates
ABOUT CONSULTING
Five core competency areas make up our Consulting service line:
Strategy, Analytics and M&A

Customer and Marketing

Core Business Operations

Human Capital

Enterprise Technology and Performance
We exist to solve complex problems
 Our consultants are renowned for their straightforward approach to solving some of the world's largest and most complex business challenges. Each member of our Consulting team is energized by the challenge a seemingly inscrutable problem presents. Our distinctiveness lies in our refusal to accept a problem at face value – we draw on the depth of our shared insight to ask the right questions, and it's these questions that uncover answers – answers with impact.
We are committed to collaboration
Our role is to unlock potential for growth and innovation. We believe this requires real collaboration – with our own networks and with our clients. It's why we commit to truly getting under the skin of our client's needs, developing a full appreciation for their environment, goals and ambitions. We're also unafraid to challenge.  In so doing, we build long-term and trusted affinities.
We create long-term, sustainable impact  
We often work hand-in-hand with our clients to help find the right solution and to help apply that solution. Our aim is to leave behind ambassadors who are equipped to continue the transformation we began. For us, it's about embedding sustainable change, allowing the impact of our insight to be felt for a long time to come.
WHY DELOITTE
At Deloitte, we create positively differentiated work experiences that enable our people to feel valued and achieve their full potential. We value difference, and embrace people with diverse backgrounds and thinking styles. Knowing that people work best in different ways, we are happy to discuss alternative arrangements if the working pattern you are looking for is not specifically indicated.


ABOUT DELOITTE
Our services
Deloitte offers Global professional services that include Audit, Risk Advisory, Tax, Consulting and Financial Advisory. Our approach combines insight and innovation from multiple disciplines with global business and industry expertise to help our clients excel anywhere in the world.
We deliver outstanding impact on the reputation and success of our clients, in Greece and globally. In pursuing this we contribute to a sustainable and prosperous society, and are firm believers in the positive impact business can and should have on the world it operates within.
Our Purpose
Our purpose, "To make an impact that matters for our clients, our people and society "- defines who we are and what we stand for. This is not about size, it's about being the first choice. The first choice for the largest and most influential clients, and the first choice for the best talent.
Our values
At Deloitte we foster a collaborative culture where talented individuals can produce their best work. We value innovative thinking, diverse insights and a genuinely distinctive level of customer service. We value difference, with respect at the heart of our inclusive culture, and we support agile working arrangements.
Our talent experience
From day one at our firm, practitioners are part of a community. Our development and career progression framework will help them develop the skills and capabilities to succeed. The wellness of our people and the ability to offer agile working arrangements is at the centre of our unique talent experience. We create a workplace that encourages collaboration, creativity, inclusiveness to ensure our staff are supported, encouraged and feel a sense of purpose and meaning in what they do each day.
Sounds like the sort of role for you? Apply now.